When your vehicle requires Transmission Maintenance, there's no better place to take your vehicle to than AAMCO Bakersfield, CA. AAMCO knows transmissions. Our expert techs use state-of-the-art diagnostic equipment to determine exactly what your transmission issue is.

You may be have an issue with your transmission if you are experiencing:
Trouble Shifting Gears
Transmission seems to be slipping
Transmission fluid leaking
Vehicle is inoperative
Noise in the transmission
Low automatic transmission fluid - change fluid every 50,000 miles for optimum performance
If there is indeed something wrong with your vehicle's transmission, we will be sure to identify the problem right away. We are experts at extending the lifespan of your vehicle by performing the timely servicing of your car, truck or SUV per manufacturer requirements.

With proper transmission maintenance, you can have peace of mind that your vehicle and your family will be safe on the road.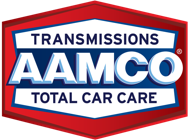 Locally owned and proudly operated by John White
4 Reviews
OUR ADDRESS
6601 White Ln, Bakersfield, CA 93309
View Map
hours
Monday - Friday | 08:00 AM - 05:00 PM
Saturday | 08:00 AM - 11:00 AM
SCHEDULE APPOINTMENT