At AAMCO Bakersfield, CA, we know clean air is better. Outside elements like dirt and dust can have a negative effect on your engine's performance. A clean air filter can help to protect your car, truck, or SUV from these harmful particles.
AAMCO's Air Filtration Replacement service also allows your vehicle to function more efficiently by helping to increase performance factors like acceleration and fuel mileage, as well as the added benefit of helping to reduce wear on engine components.
A typical Air Filtration Replacement service at AAMCO Bakersfield, CA includes:
Replacement of the air filter to improve gas mileage, engine performance, and acceleration.
Replacement of the breather element if needed, to help keep contaminants out of the engine oil.
Replacement of the PCV Valve, if needed, to reduce fumes, air pollution, and wear on engine parts.
We can also provide your vehicle with all of the service needs as specified in your owner's manual. Our expert technicians are able to perform a wide range of services, making us your go-to shop for all of your vehicle's repairs and maintenance.
Stop in to see the skilled technicians at AAMCO Bakersfield, CA or call us for a convenient Air Filtration Replacement service appointment today.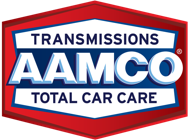 Locally owned and proudly operated, same location for over 35 years
4 Reviews
OUR ADDRESS
6601 White Ln, Bakersfield, CA 93309
View Map
hours
Monday - Friday | 08:00 AM - 05:00 PM
Saturday - Sunday | Closed
SCHEDULE APPOINTMENT