Here at AAMCO Bakersfield, CA, also serving the surrounding area, we know a Transfer Case is an important part of your vehicles four-wheel-drive system. The transfer case is connected to the transmission and the front and rear axles by means of drive shafts.
The Transfer Case receives power from the transmission and sends it to the front and rear axles. Many transfer cases require periodic changes of oil or fluid. The transfer case should be checked at every oil change for adequate lubrication. Please refer to your owner's manual for factory recommended maintenance intervals for your specific vehicle.
Transfer case problems include complete loss of four-wheel drive operation and the inability to switch between modes. At AAMCO Bakersfield, CA, also serving the surrounding area, our center technicians are experts in the service and repair of transfer cases and four wheel drive vehicles.
When servicing your transfer case, be sure to perform a fluid level check of your differential to safeguard against fluid degeneration; another important area in the power train which should be checked periodically for viability. Fluid should be checked as often as one checks the transfer case, approximately every 75,000 to 100,000 miles, unless of course a leak or other issue demands repair; replacement of various parts of this unit can be done at our shop.
Signs that your vehicles Transfer Case needs servicing:
You hear strange noises when driving at certain speeds or when shifting gears.
Grinding noises
Fluid Leaks
Difficulty shifting gears
Kicks out of gear at random while vehicle is in motion
If you are experiencing any of these problems bring it to our auto repair and service specialists at AAMCO Bakersfield, CA, also serving the surrounding area, Our trained technicians will diagnose repair or replace your transfer case and provide the necessary maintenance to keep your transfer case in ideal working condition.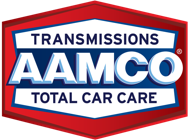 Locally owned and proudly operated by John White
4 Reviews
OUR ADDRESS
6601 White Ln, Bakersfield, CA 93309
View Map
hours
Monday - Friday | 08:00 AM - 05:00 PM
Saturday | 08:00 AM - 11:00 AM
SCHEDULE APPOINTMENT